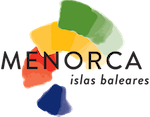 can alberti
Solidarity Concert Teatro Principal de Maó
10-29-2022
At Can Alberti we work to promote musical culture, so deeply rooted in the spirit of the Menorcans, through the organisation of annual events.

On 29 October 2022, a classical music concert will be held at the Teatro Principal in Maó, the proceeds of which will go to CÁRITAS Menorca. It will be performed by renowned European musicians, under the musical and artistic direction of Mr. Pejman Memarzadeh, well-known orchestra conductor and cellist.

The programme includes, among others, Beethoven, Rachmaninov, Glinka and Haydn, performed by 4 talented musicians: Laure Favre-Kahn, piano; Eva Zavaro, violin; Pierre Genisson, clarinet; Pejman Memarzadeh, cello.

The event will be supported by Fundació de Foment i Turisme de Menorca, Ateneu de Maó, Ajuntament de Maó, Teatre Principal de Maó and ASHOME.

We look forward to seeing you!